Gragg makes Hogs deeper and super talented at tight end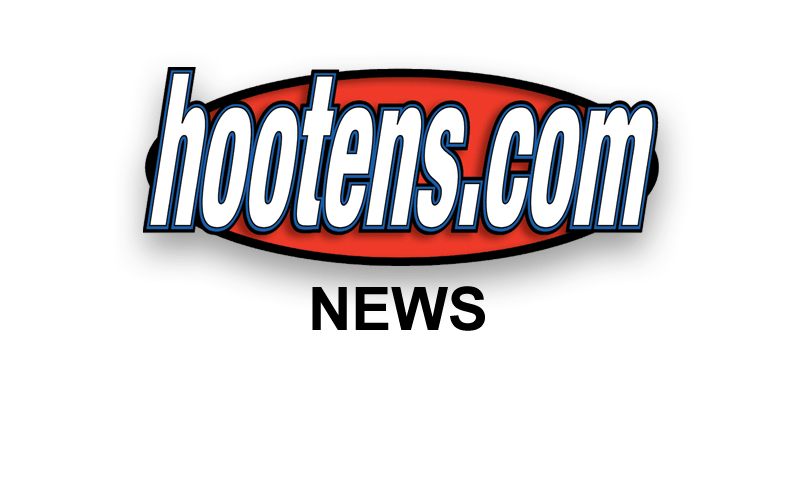 FAYETTEVILLE - It's hard not to notice Chris Gragg. Even with 120 other football players running around Razorback Stadium, he's too big and athletic not to notice.
The 6-3, 237-pound third-year sophomore owns sticky fingers, the build of a defensive end and the graceful moves of a gazelle.
How much potential does the Warren native have?
It's really too soon to tell, but Bobby Petrino's eyes brighten and voice lifts when he talks about Gragg.
"Boy, it was good to see him out there," the coach said. Petrino bragged about Gragg's dedication to rehabbing the ankle he dislocated last fall and how he put in the necessary work to build up his body to play tight end after moving from receiver last spring.
Gragg's actually pretty proud of himself. When a reporter pointed out he wasn't the skinny young kid who came to Fayetteville two summers ago, he smiled a grin of pride.
"Our trainer told me that I've put on 30 pounds of muscle since I've gotten here," Gragg said. "I'm stronger than I have every been, and my speed is even better."
Many young receivers would balk at the idea of moving inside to tight end, a position that will call on him to block more often than he will catch passes, but Gragg believes the move will be ultimately good for the team and himself.
"You have to trust the coaches and the trainers that they know what they are doing," Gragg said. "That can be tough sometimes, but sometimes they see things you can't. I like the move and I think it will pay off for the team and me."
And playing tight end for Petrino isn't like being sentenced into becoming a third offensive tackle. Petrino already has ideas about how to use Gragg.
"We want to get him in a position where he can have success this spring," Petrino said. "That's using him as an H-Back and in the slot. We'll try to slip him down the middle of the defense and throw the ball to him long if we can buy enough time."
But Gragg is gearing up for the blocking battles, too.
"It's different being in the trenches than playing wide receiver," Gragg said. "You have to be physical. As a receiver, you are trying to avoid those linebackers and contact and stuff, but at tight end, you try to knock those linebackers and ends down. It's a different world, but I'm getting ready for it."
Gragg is actually listed as third-team on the Hogs' tight end roster behind senior All-SEC performer D.J. Williams and senior Ben Cleveland, but all three should get a good bit of playing time in the Hogs' offense.
Petrino specializes in finding roles for players' talents and deploying them at the right time against the right opponent.
"You just have to be ready to perform when you number is called," Gragg said. "There are a lot of talented players on this offense and when you get your chance you have to make the play, because it's taking an opportunity away from someone else."
Williams said Gragg is progressing quickly at the position and that his talent bolsters the group, and that the competition is making them all better.
"We're all good friends," Williams said. "We call ourselves The Dawg Pound, and we all have our different Dawg names. We take pride in that. We want to be the best tight end corps in the country, and that all starts here in practice and we have to work on it every day."
Arkansas defensive coordinator Willy Robinson has liked the look of the Razorbacks' defense, but he is hesitant to make any proclamations of improvement until he's seen the Hogs work in pads.
"We are always looking for running to the football and tackling well, and we are always looking to not give up the big plays and not have it happen this spring," Robinson said. "Eliminate them. If it is going to happen, it's not going to be a mental mistake but an honest mistake. Running full speed to the ball is key. I think we have a very fast defense, this spring, but we haven't put the pads on yet."
The Razorbacks will practice at 4 p.m. Friday and 10 a.m. Saturday, of which a portion with be a scrimmage.
Petrino will be looking for a new high school relations coordinator as Dean Campbell is leaving the post to become the head football coach at Hyde Park Baptist School in Austin, Texas. The move is heading home for Campbell, who played for the Long Horns back in the early 1970s.
"