Hogs Spring: LBers shuffle after Highsmith injury; practice notes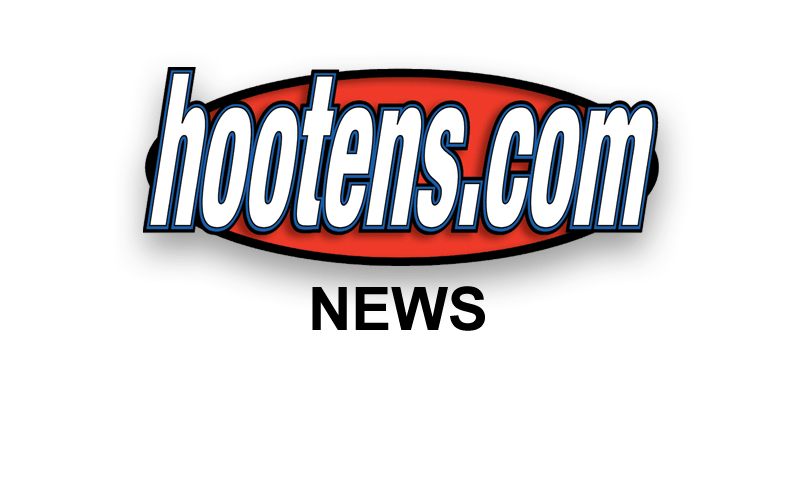 FAYETTEVILLE - Arkansas starting linebacker Alonzo Highsmith will miss all of spring drills.
The senior tore a pectoral muscle lifting weights Tuesday night and underwent surgery Wednesday, Arkansas head coach Bobby Petrino said after the Hogs completed the first of 15 allotted spring practices. The Razorbacks have another open practice at 3:50 p.m. Thursday and then take off for spring break.
| | |
| --- | --- |
| | |
| | Bobby Petrino |
Petrino predicted Highsmith would be full speed when the Razorbacks report for the August preseason.

"He partially tore a tendon in his pec last night benching, an injury that I've seen before," Petrino said. "It's not uncommon, I think I've had four of them throughout my career, but it will take him a little time to get back. It's already been repaired today and he'll be back this summer doing things and be full speed and ready to go by August, no question about it."

Though just a second-year player as a junior college transfer, there's no doubt Highsmith will know what to do without spring ball. He is Arkansas' leading returning tackler (80), including four sacks, an interception, 47-yard return of a recovered fumble, two pass breakups and two quarterback hurries.

However, Petrino was counting on Highsmith this spring to fill the leadership void created by the graduation of linebacker Jerry Franklin, the team's leading tackler and defensive signal-caller the last four years.

"That's what I was waiting to see was him take over that group," Petrino said. "Be the leader. Make all the calls. Run it. Now he's just going to have to make sure that he does it this summer and early in the fall. Obviously it does hurt us, but we've just got to move on and get somebody else ready to go."

In Wednesday's mandatory no pads first day of spring drills, redshirt junior college transfer Robert Atiga was promoted to first-team Mike linebacker, one of the two inside linebacking spots, while third-year sophomore Braylon Mitchell of Heber Springs moved from Mike to Will.

Mitchell has practiced at both, redshirting as a freshman in 2010 and lettering on special teams last year while prepping the varsity offense on the scout team with Atiga.

"We worked together last year on the scout team so we got a little chemistry there," Mitchell said. "I felt pretty good out there but I have to pick up my intensity and finish a little bit better and have got to work a little harder."

Mitchell is his own harshest critic about working hard. His late father, who died last month after a long illness, instilled that work ethic, Braylon said.

Mitchell was already listed first-team before Highsmith's injury but knows now he's compelled to lead in Highsmith's absence.

"Alonzo is a big leader and a big part of the defense," Mitchell said, "and now a lot of leadership is going to fall on me. That's a personal thing for myself to step in and help this defense because we have a lot of good guys on this team."

At least Mitchell does have two autumns and one spring's preparation behind him.

"This spring is very different," Mitchell said. "The past two seasons I sat back and learned from Jerry Franklin and Alonzo. It feels like the past two years I have put in all the good work and it's paying off."

PRACTICE NOTES
With no contact and no pads, starting all-SEC quarterback Tyler Wilson unofficially was 11 for 14 during the first session of team passing drills with a touchdown pass to running back Ronnie Wingo and an interception by cornerback Tevin Mitchel, who broke well on the ball throughout the day.

Wilson completed seven of eight in the second team session. Redshirt freshman Brandon Allen was seen completing three of four during the first team session and six of six during the second.

Allen and receiver Maudrecus Humphrey twice beat redshirt freshman cornerback Davyon "Sleepy" McKinney deep, but McKinney registered two nice pass breakups.

Humphrey had some big catches but also dropped two wide open.

Redshirt freshman Keante Minor logged an impressive catch on a high, deep Wilson pass on the sideline. He also caught one Allen zipped nicely.

Sophomore safety Alan Turner (Junction City) picked off one thrown by walk-on quarterback Brian Buehner.

Below is the Top 10 Performers from the Hogs winter testing:

40-yard dash
1. Knile Davis, RB -- 4.33
2. Maudrecus Humphrey, WR -- 4.34
3. Marquel Wade, WR -- 4.35
4. Darius Winston, CB -- 4.36
5. Cobi Hamilton, WR -- 4.37
6. Ronnie Wingo Jr., RB -- 4.38
7. Chris Smith, DE -- 4.40
T7. Cameron Bryan, K -- 4.40
T9. Dennis Johnson, RB -- 4.41
T9. Eric Bennett, S -- 4.41

Bench press
1. Alfred Davis, DT -- 460
2. Lavunce Askew, DT -- 445
3. Alvin Bailey, OG -- 440
4. Byran Jones, DT -- 420
5. Knile Davis, RB -- 415
6. Tyler Deacon, OG -- 410
T7. Kiero Small, FB -- 405
T7. Chris Stringer, OT -- 405
T7. Brad Shearin, FB -- 405
10. Trey Flowers, DE -- 400

Squat
T1. Byran Jones, DT -- 600
T1. Robert Thomas, DT -- 600
3. Knile Davis, RB -- 570
4. Dennis Johnson, RB -- 560
5. Alvin Bailey, OG -- 555
6. DeMarcus Hodge, DT -- 550
T7. Austin Flynn, DE -- 510
T7. Jerry Mitchell, S -- 510
T9. Kiero Small, FB -- 500
T9. Chris Smith, DE -- 500


"