Cotton Bowl: Hogs pull away from scrappy Kansas State 29-16 for 11th victory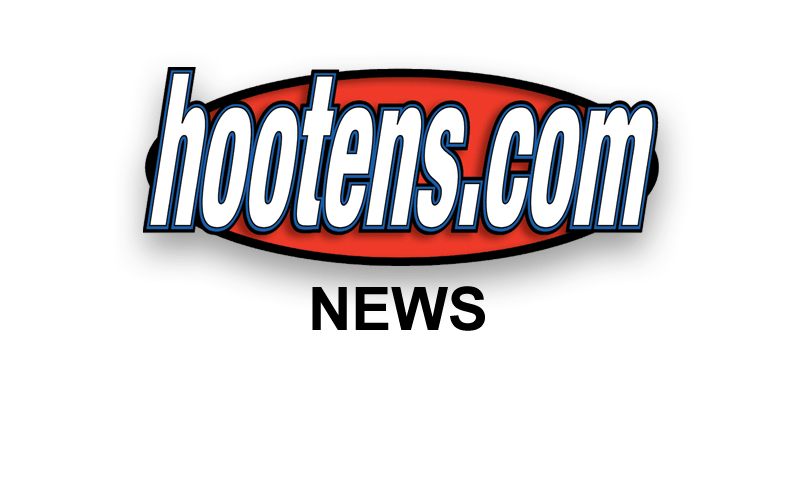 ARLINGTON, Texas - Most of the 10 teams that lost to Kansas State this season failed to put away the Wildcats when they had the chance.
| | |
| --- | --- |
| | |
| | Tenarius Wright |
Arkansas was an indelible Cotton Bowl exception Friday night. Up 19-0 but losing all momentum when the Wildcats blocked and returned an Arkansas PAT for two points of their own, the Razorbacks yielded 16 straight points then recovered from a queasy 19-16 to a dominating 29-16 Cotton Bowl victory at Cowboys Stadium.

The Cotton Bowl conquest concludes an 11-2 season for Bobby Petrino's BCS No. 6 Razorbacks. It marks only the third 11-victory season in school history, following Frank Broyles' 1964 11-0 national championship season (beat Nebraska at the old Cotton Bowl Stadium in Dallas) and Lou Holtz's 1977 Razorbacks that stormed Oklahoma at the Orange Bowl.

BCS No. 8 Kansas State of the Big 12 and coached by national coach of the year Bill Snyder, finishes 10-3.

New Arkansas defensive coordinator Paul Haynes debuted coordinating a defense that mostly thwarted K-State running quarterback Collin Klein (1,099-yards/26 touchdowns).

Defensive ends Jake Bequette and Tenarius "Tank" Wright led an Arkansas defense effort that excelled front to back. Wright's five tackles behind the line and a combination Bequette fumble-causing sack, and Wright recovering Klein's fumble, set up Zach Hocker's first field goal.

"Kansas State played tough on defense," Petrino said. "But the difference in the game was how well we played on defense and the field position we were able to give our offense."

K-State ran for just 87 yards. Arkansas sacked Klein six times and limited him to 42 yards net rushing and one touchdown and one touchdown pass.

K-State's supposedly suspect defense played much better than advertised.

However the Wildcats couldn't overcome Arkansas All-American punt returner Joe Adams' fourth punt return touchdown of the season, a 51-yarder with 14:27 left in the first half, three Hocker field goals, Arkansas junior first-team All-SEC quarterback Tyler Wilson's 45-yard and 9-yard TD passes to Jarius Wright and Cobi Hamilton.

Adams' punt return jump-started the Razorbacks. Adams made the first tackler miss then adroitly used blocks thrown by Razorbacks Ross Rasner, Nelson and Tevin Mitchell.

The Hogs squandered great field position on their first possession and settled for Hocker's 26-yard field goal. Bequette and Wright sack-fumble and recovery gave Arkansas the ball at the Wildcats' 13.

"Another one of those where you go, 'wow'!" said Petrino, who said the same thing after an Adams highlight punt return touchdown against Tennessee. "It was a great punt, you could see when Joe caught the ball he had in mind what he was going to do. We had some great blocks and Joe showed great acceleration and made another spectacular play for us."

Dylan Breeding's great 51-yard punt backed up K-State to its 2, setting up the scenario leading into the Adams punt return.

Wllson said of the Adams TD: "Offensively, we had two possessions where we hadn't gotten much going, and Joe really sparked us."

Snyder said, "Obviously that made a great difference in the game. We knew he could make you miss and we knew we couldn't let him bounce it outside and sure enough he bounced it outside."

Wilson completed 21 of 30 passes for 216 yards without an interception to Klein's 16 of 31 for 173 with a game-ending interception by Arkansas senior Jerico Nelson.

Senior Greg Childs, really healthy for the first time since tearing his patellar tendon on Oct. 30, led Arkansas receivers with 5 catches for 48 yards.

Senior reserve running back Broderick Green was Arkansas' surprise leading rusher (7 carries for 60 yards), including a 36-yard burst on the drive for Hocker's game sealing field goal with 3:30 left in the game after K-State's 6:36 drive ended in a missed field goal.

Adams' TD had Arkansas up 10-0 before Hocker kicked a 22-yard field goal after Arkansas drove to the K-State 2 but got hit for a 3-yard loss on third down,

"Our offense didn't always take advantage of what we had," Petrino said. "But offensively we kept our poise. We ran the ball better in the second half."

Arkansas was breezing 19-0 when Wilson and senior first-team All-SEC receiver Jarius Wright connected on the 45-yard touchdown.

Everything turned when Raphael Guidry blocked the Hocker PAT, and K-State cornerback/special teamer Nigel Malone took it the distance for the Wildcats' first two points.

Petrino tried to retaliate with late second-half deep bomb to Adams but KSU safety Tysyn Hartman broke it up at the last.

The next play K-State's Adam Davis nailed Wilson for a fumble that K-State's Ryan Mueller recovered at the Arkansas 13 with 1:26 left.

Klein threw a 3-yard touchdown pass to Andre McDonald just 26 seconds before intermission for K-State to trail just 19-9.

Arkansas' sudden woe continued with Hocker kicking the second half kickoff out of bounds. Starting from his 40, Klein had one unstoppable series with a 15 and 9-yard runs and a 21-yard pass before his 6-yard run and Anthony Canetele's second PAT brought K-State to within 19-16.

Arkansas insured that was the last heartbeat for K-State's "Cardiac Cats."




"